NetSuite Review On the Pros and Cons of the ERP Software
First of all... let me mention that Anchor Group is a NetSuite Partner. This means that there will likely be some unintentional bias affecting this opinion-based article. However, I will do my best to give you objective-based opinions that will provide real, honest, and tangible action steps during your discovery phase.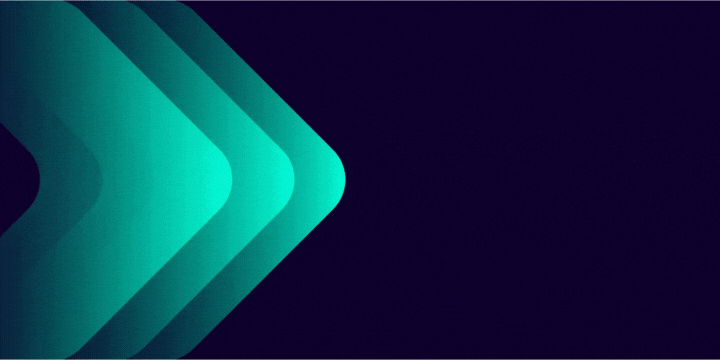 The first section of this article is going to go over the major perks of using NetSuite and some examples of how it has a profound impact on many businesses. Then I'll break down the current flaws as of this year. Since I have been in an account manager role and worked in other enterprise resource planning (ERP) systems like SAP, I hear many of the problems different customers have with NetSuite. Even though I think it is an amazing platform, it's not always the right fit for some businesses. I'll list a few examples of who it might not be the best fit for later down in the article. If you are well informed on NetSuite, then take a peek at this NetSuite implementation checklist which will prepare you for the next steps you will take.
What are the real perks to implementing NetSuite instead of 

Quickbooks

, 

Zoho

,

 

Odoo

, and other software systems?
.
NetSuite Pros
PRO #1: Highly Customizable
The #1 reason why NetSuite is preferred is that it is highly customizable. When I say, highly customizable, I mean it. They have built many ways for NetSuite developers to build nearly everything you could think about. Most platforms will solely have workflow automations as the primary source of customization. NetSuite has this as well, but there are nearly unlimited areas to access data using what are called "scripts". This reason alone is why many companies switch from Quickbooks to NetSuite. At a certain point, a company can't optimize their infrastructure with only workflow automations. They need the ability to have a developer to conform the software to the business... not the other way around. 
​
PRO #2: NetSuite Pricing Model
NetSuite's pricing model allows for smaller to mid-sized businesses to get access to enterprise-level software at an affordable price. Especially in comparison to their parent company Oracle and other enterprise competitors like SAP. If you don't ever expect to grow into an enterprise-level company, then you might want to look at cheaper options like Quickbooks. Some may see this as a con, but when considering NetSuite as an enterprise-level software, it's a very reasonable option. 
​
PRO #3: Add On Modules
There are a lot of add on modules in NetSuite. You can add these into your licensing to have a more robust system that can handle your business processes. There are flaws in each of them in the sense that they are designed with best practices in mind rather than a new version for different circumstances. However, 99% of the time, they perfectly handle business needs. NetSuite Advanced Financials is a good example and here are some of the features highlighted in an educational brochure. 
"With NetSuite Advanced Financials, finance departments can further automate billing processes and eliminate the manual work typically associated with billing customers. It enables the creation of highly customized billing schedules and templates, and automates the creation of invoices based on different types of order. It even provides milestone billing schedules that ensure work is billed as it is completed according to a service contract. Also, perform advanced allocations using statistical accounts." - NetSuite 
​
PRO #4: NetSuite App Marketplace
Companies often have existing 3rd party software solutions that you may really like and decide to continue using. Luckily, NetSuite has an app marketplace where these software companies have developed bundles to connect data. It also hosts NetSuite built products including SuiteCommerce extensions. These are bundled apps that can be downloaded and installed directly into your NetSuite environment. Bundles include fields, scripts, records, and other details that companies use to host their data in your NetSuite account. These apps still require configuration, but they are much faster to implement than a custom integration to your 3rd party software. 
PRO #5: Custom NetSuite Integration Options
If you are using 3rd party software and want to continue using it, then you will probably want to pull all that data into NetSuite automatically. Luckily, NetSuite makes it super easy for developers to do so. There are two major options to connect a 3rd party software to NetSuite (i.e. Salesforce, ecommerce solutions, ShipStation). The first is to use a connector platform. They have already built the integration, but they will charge subscription fees to use it. The other option is sometimes more cost-effective (not always). You can have a developer build the NetSuite integration. It's quite easy for NetSuite developers to do so using Restlet or Soap calls. In general, you will want the flexibility that a Restlet provides. Some customers prefer this method since it eliminates the need for a subscription fee and will give you a ton of control. You can learn more about NetSuite integrations here.
​
PRO #6: Large Percentage of Tech IPO Companies are on NetSuite
This is a pretty impressive statistic to boast about. The fact that so many companies are using NetSuite as their infrastructure to launch their business is impressive.
​
PRO #7: Massive Progress with Updates and Features
In just a couple of years, NetSuite customers and users have seen insanely good progress with new features during NetSuite releases. These features and updates are brought to the public from feedback in the community. NetSuite does a good job of listening to their customers and developing new features that are valuable. The NetSuite releases are quite large and impressive. Not everything happens at once, but it is still impressive.
​
PRO #8: Ability to Utilize SuiteCommerce
SuiteCommerce is an ecommerce platform similar to Shopify Plus or Magento that is built exclusively for NetSuite. It is pre-integrated and makes it easy to access NetSuite data for ecommerce reasons. SuiteCommerce implementations are either slightly less or comparable to Magento.
.
NetSuite Cons
CON #1: User Interface Visual Design
NetSuite has quite a nice looking interface in comparison with SAP. At least it has a more standard folder structure and doesn't require transaction codes to navigate between pages. However, in comparison to Quickbooks, its not as visually stunning. Not bad, but there is room for improvement.
​
CON #2: Permanent Hire Opportunities
Just like many ERP systems, its hard to find experienced professionals to be your administrator or NetSuite developer in-house. This is the case for NetSuite professionals as well. There are available options and a handful of qualified individuals. My opinion is that you use a contractor (firm or independent) while you are actively searching. For some businesses, it takes more than a year to be able to find someone that fits their company well. NetSuite partners and NetSuite itself tends to snag the majority of higher quality developers, admins, and consultants. I think that you should find a partner that can help train one of your existing employees to be your NetSuite administrator while they implement new features to your system. They can train your employee using real tasks/initiatives your company has started. Think of it as a professional tutor.
​
CON #3: Cost of NetSuite Contracting Company
At some point, you will be utilizing a partner. Either you use them to implement NetSuite, sell it to you, or use a partner for post go-live support. Small firms charge about $130 - $200/hr while larger firms range from $200 - $350/hr. It's important to vet your partner to make sure you are fully covered with all the features required for implementation.
​
CON #4: Nightmare NetSuite Implementations Are Possible
Unfortunately, there are a lot of botched NetSuite implementations that occur, and that's where I think most negative reviews for NetSuite come from.
It is likely a result of choosing the wrong implementation partner, and it's something that can happen with every ERP implementation.
However, it can also be from simply being oversold on the phrase "easy to do." Most things require some level of effort in any ERP system. QuickBooks tends to have a pretty simple approach and sets the bar high for easy-to-do. However, it also can hit its limits pretty fast for large or growing companies. NetSuite is definitely more user friendly than SAP and on par with Zoho. If you think something should be easier to do, NetSuite can be customized/automated to make processes easier, but out of the box, it has more generalized processes. I've made the mistake of using that phrase before realizing that it can be a relative term depending on who you are talking too. Demos can help reveal the meaning in more depth. 
Good news!!... This CON is avoidable...
You can mitigate the risk of a failed implementation by spending more time being trained in NetSuite (helps set expectations) and by selecting a partner you can trust. Look for someone with the heart of a teacher. Don't be afraid to push back a go-live date if your implementation feels too rushed. It's not ideal, but it will at least keep a go-live from failing. It might be a good idea to hire a separate firm or independent consultant that can be available for second opinions. They will simply be there as an advisor and fact check any inaccuracies during sales calls, although, sales teams are usually pretty well educated on the product.
​
CON #5: Highly Customizable
This is both a pro and a con because there is a double-edged sword here. It's easy to go overboard with customizations in NetSuite. Sometimes, even though you may want it, a customization is not that important. Finding a partner or consultant that will say no sometimes can show their expertise. Don't be afraid to customize, but just be wise about each feature you want to add. For large companies, you may have performance factors to keep in mind with NetSuite customizations. There are certain ways to write scripts to keep them efficient so navigation / data entry isn't slowed.
.
Should I Consider Switching to NetSuite?
If you are a company that has reached $10 million in annual revenue then you are likely at the point where you need an ERP system that can effectively manage your data. Once you approach or surpass this number, Quickbooks won't cut it anymore for most businesses. 

When you have outgrown your system and have hit too many limits of a platform. You need to have an ERP that can conform to your business.

When you simply don't have the features you need.

If financial reporting visibility is poor with your current solution.

If you have familiarity with NetSuite because your previous company had it and you know your new employer is ready for an update.

When the pricing falls in line with your budget.

If you expect massive growth in the future and need a solid ERP in place to support it.

If you still rely on excel to process data.
.
When Would NetSuite Not be a Good Fit?
If you are a small company below $10 million in annual revenue, NetSuite is probably not the best fit for you yet. In this case, I think that Zoho, Xero, and Quickbooks will be the most cost-effective software. However, if you are positioning yourself for amazing growth, then NetSuite might still be the software of choice.

When you don't have the budget for new implementation or licensing costs.

If you have annual revenue between $10-$20 million but expect to remain stagnant in revenue for a long period of time, and your existing platform handles what you need now. No need to change platforms if it handles your needs and you can predict that your business won't need a scalable option. It sounds silly because everyone wants massive growth, but it is important to be realistic about your market share and barriers to gain more of it. 

When you don't have a budget for continuous improvement - If you have only prepared for your Go-Live data in a budget, you need to allow for continuous improvement in an annual budget. Companies with $15-30 million in annual revenue tend to have a budget between $50,000 - $100,000 for continuous improvement projects in NetSuite. This is often a dedicated budget for contractor development, consulting, and administration support. 
.
NetSuite Implementation Checklist
Next Steps...
Here are some tips on what to do when looking into purchasing NetSuite.
Browse the different partners and let them compete against each other to provide you with the best rates and efficiencies. Cheap is not always better and expensive is not always better.

Value, integrity, and expertise are some indicators of the best NetSuite partners.

Get a demo of NetSuite.

(Our team can help set this up.)

Be prepared to have resources available for requirements meetings.

Get an advisor who is not on the sales team and who will have your back, guiding you through the process. A knowledgeable consultant will be able to fact check important areas. 

Ask for examples of NetSuite instances the company has worked on.

If you have an ecommerce presence, then this might be the time to 

switch to SuiteCommerce

 while implementing NetSuite. 

Get a free 14-day trial or access to a demo environment to play around with the software.

Be ready to sign a contract just for requirements. After about a 1-3 hour discovery call, you will need to begin requirements to get a detailed estimate specific to your business needs. All the estimates prior to this are going to be fairly generalized. 

You don't have to sign with NetSuite until after the detailed estimate is complete, but you will want to have the process started to allow for a faster implementation.

Begin the implementation and search for an in-house admin/developer.

Begin 

NetSuite training

 

so you can understand discussions on the implementation more effectively. NetSuite has some of their own training courses that tend to be a little pricey, but the lessons are taught by very knowledgeable people. You can also check out other methods or even 

1:1 NetSuite training

 by Anchor Group. There is a lot of information to digest and one-on-one training allows you to pause and ask questions.

Be prepared to put in effort into the process. It will take time out of your day to communicate requirements and learn NetSuite. A good partner can alleviate a lot of the headache, but it's important to remain heavily involved. The more effort and involvement you have in the project, the better prepared you will be in post go-live. 

 
​.
Why Consider Anchor Group?
Anchor Group is not a reseller of NetSuite but provides advisory consulting during the purchase process to ensure you are not being oversold modules that you don't need. This could save you tens of thousands of dollars with this simple advisory support.

Anchor Group 

does

 provide NetSuite implementations and continuous improvement support during post 

go-live at affordable rates

. 

Anchor Group is based in the United States with in house developers and consultants who are NetSuite certified and have a successful track record of NetSuite support.

Anchor Group has the heart of a teacher and is committed to total NetSuite success.

Anchor Group NetSuite Consultants and Developers

is also a NetSuite certified agency for SuiteCommerce. We are a one-stop-shop for NetSuite and SuiteCommerce.
Anchor Group is a family-owned business with a dedication to serve.
---
Hopefully, this post gives you something to work with while trying to understand NetSuite and what it can do for your business. If you have any questions or want some free consulting advice, feel free to contact our team at Anchor Group.