Here we've compiled a list of a few of our favorite solutions listed on the BigCommerce App Store!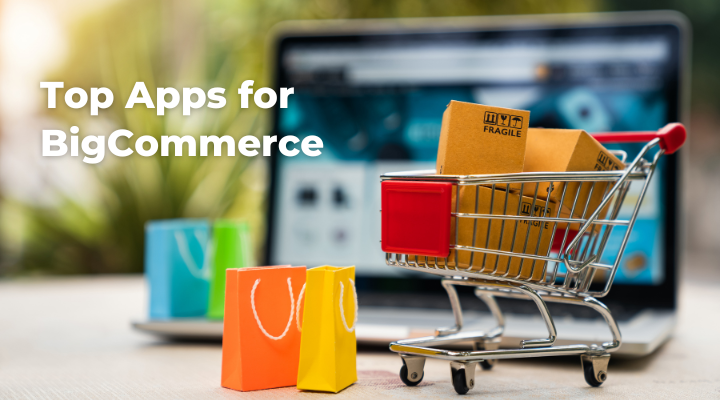 1. Avalara AvaTax
AvaTax is an accounting and tax solution listed on the BigCommerce app store. The Avalara AvaTax app integrates seamlessly with your BigCommerce website, automatically calculating and tracking transaction sales tax. Tax rates and rules change frequently, save time by allowing AvaTax to automate the process.
App Features
Automated tax code classification
Calculations for 12,000+ U.S. sales tax jurisdictions
Heat map, know when to register in a new state 
Easily add Avalara Returns for Small Businesses
Easily add Avalara AvaTax Cross-border
The AvaTax app for BigCommerce is compatible with a Multi-storefront and Single Click. Learn more about Avalara AvaTax!
2. Mailchimp
Mailchimp is most commonly known for its email marketing tools, but it is actually an all-in-one marketing platform with many different features that can help you foster customer loyalty and drive additional sales for your business!
Mailchimp provides a wide variety of automation tools to help you manage every point of the customer journey (welcome, abandoned cart, product retargeting, first purchase, post-purchase emails, product recommendations, and customer re-engagement). Mailchimp's automation tools help you easily keep a line of communication open with your customers. Set up emails once, and they will automatically send to your customers based on your established criteria. The Customer Journey Builder tool allows you to deliver relevant content based on individual customer behaviors and interactions.
App Features
Automations
Email Campaigns
Retargeting Ads
Predictive Insights Tool
CRM Tools (ex. Tags and Segments)
Digital Ads Tools
Social Media Marketing
Analytics/Reporting
A/B and Multivariant Testing 
We really do believe that Mailchimp is a great tool for small to mid-size businesses to use in their marketing efforts, so much so that our team of developers actually built a NetSuite Mailchimp integration of our own!
3. ReadyCloud
The ReadyCloud Suite is a Shipping, Returns, and CRM Suite built for your BigCommerce store. Improve customer communications, ship products up to 4x faster, and offer your customers an "Amazon-like" returns process! ReadyCloud gives you the tools you need to manage seasonal spikes and unexpected growth.
App Features
Ship up to 4x faster with ReadyShipper X
"Amazon-like" returns with ReadyReturns
Autoresponders Action Alerts
Advance Filtering (view orders, delivered/in-transit/regulated shipments, etc.)
Built-in Collaboration Tools
The Ready Cloud Suite can also scale easily alongside your operations. Add only the services you need today, with the confidence of knowing you can easily add features in the future. Learn more about ReadyCloud!
4. Yotpo Product Reviews
Generate product and site reviews, photos, videos, Q&A, and other user-generated content with Yotpo! Connecting Yotpo to your BigCommerce site will help you drive qualified traffic to your e-commerce site, increase conversion rates, and boost your sales. Yotpo's basic version is free, but paid premium features are available.
App Features
Yotpo's signature in-mail form
Customizable widgets on product pages.
Optimized for mobile
Yotpo's premium packages include features like social curation, user-generated photos, full social integration, SEO success, Yotpo Ads, coupons, and product recommendations. Learn more about Yotpo!
5. Annex Cloud Customer Loyalty
By integrating Annex Cloud Customer Loyalty with BigCommerce, you have the ability to offer customers all types of rewards, including coupons, free products, or even 3rd party gift cards to incentivize them to engage with your loyalty program! Gain in-depth insights into your loyalty program, identify target customer groups, and build specific campaigns to engage them.
App Features
Customizable Rewards
Integrated Social Actions
Redemption and Coupon System
Purchase History Data (RFM) Analysis Integration
Comprehensive Reporting and Analytics
With integrated social actions, customers can easily connect their loyalty accounts to their social profiles and be automatically rewarded for referrals. Customers can easily redeem their rewards when they shop on your BigCommerce site, with the ability to apply rewards during checkout as a discount on their order total. Learn more about Annex Cloud!
---
That's all for now! Have questions about what BigCommerce Apps bight be right for your business? Contact our team!