Oracle NetSuite is a powerful ERP that includes some of the top software solutions every business needs. Modules from warehouse management, SuiteCommerce, CRM, and Advanced Financials help companies become more efficient. The key to maximize efficiency with your NetSuite instance is to harness the automations you can create with the platform.
Here are some tips for areas in your business that you can automate to save your organization time by saving your employees time.
Outline of NetSuite Automation Tips (Video):
Ecommerce Meta Description Automation (Timestamp 0:13)
Customer Center Portal (Timestamp 0:40)
Tax Automation (Timestamp 1:13)
NetSuite Marketing Automation (Timestamp 1:40)
General Automation for Pain Points (Timestamp 2:13)
NetSuite Automation Tip 1: Ecommerce SEO

If you have an ecommerce website, meta descriptions are key to keeping your Google rankings high. Search engine optimization (SEO) relies on meta descriptions to tell Google the primary focus of the web page. The meta description shows up below the page title in the Google results so its also important to effective demonstrate to a potential customer what your page is about. For ecommerce, meta descriptions can be automated for the product detail pages (PDP) that hold your item information. For companies that have thousands or millions of SKUs in NetSuite ERP, you will want to ensure data integrity for this particular field. It's very easy to write a short SuiteScript to auto-populate the meta description to target keywords that people search for on Google.



NetSuite Automation Tip 2: Customer Center Portal
A customer center portal in NetSuite allows for your customers to be able to access information you make available to that customer. It's not the most pretty looking portal and has plenty of areas that you can customization/automate to make more effective for your customers.
If your business sells B2B and customers utilize this portal to place sales orders, you can add a customization that shows items to purchase in a table, allows customer to enter quantity, and presss a 'place order' button. Then, you can auto-populate these items and quantities on the sales order. This automation requires approximately 30 hours of development time and can duplicate the ecommerce grid ordering. In comparison to ecommerce licensing fees, this might be an ideal solution.
NetSuite Automation Tip 3: Tax Automation
Maintaining tax tables for all state taxes can be a pain, but there are a couple preferred software solutions that can make this easier. In additional to table maintenance, their solutions also provide other tax automations in NetSuite to make your life easier...especially during tax season.
We recommend two solutions that integrate very effectively with NetSuite.
Avalara
Thomson Reuters OneSource
These are both excellent options and based on your need, either one will likely do the trick. If you do international business, OneSource at this moment has a slightly better solution. Otherwise, they have a comparable solution.
NetSuite Automation Tip 4: Marketing
If you already have NetSuite, it may seem like it can't do any marketing automations, but that is not true. In fact, it probably has the most automation potential out of any other software solution. However, it also requires more technical knowledge to get it to the level you may desire. It is likely a good idea to pull in your consultant or developer to build out this section.
Email Templates can be beautified by a developer as the foundation for an email marketing campaign.
Email marketing is quite effective in NetSuite since you have all the data living in the ERP already. Take a look at workflows to get marketing automation setup. When a workflow isn't working for what you want, a NetSuite developer can build a script to make it work. There are essentially no limitations to SuiteScript where you may hit a couple dead ends using workflows.
NetSuite Automation Tip 5: Pain Points
For some reason, companies let their pain points continue for way too long before they build out an automation. It often doesn't take too much math to figure out if a manual task is worth automation by using a NetSuite customization. Don't be afraid to customize NetSuite...it is designed to be able to do this. If your NetSuite pages are not loading fast enough, its a good idea to revisit with your developer to find ways to improve script code to perform better.
Published July 29, 2020
---
About Us:
Anchor Group NetSuite Consultants and Developers is a firm that solely specializes in Oracle NetSuite solutions. Expert functional consultants and developers that will help you formulate and implement strategic automation in the platform.
Based out of Madison, Wisconsin...
Anchor Group implements NetSuite solutions including NetSuite's flagship ecommerce platform, SuiteCommerce Advanced.
Check out NetSuite promotions by Anchor Group for this month.

Rated Top NetSuite Consulting Firm by Good Firms in 2020!

---
Hopefully, this post gives you something to work with while trying to understand NetSuite and what it can do for your business. If you have any questions and want some free consulting advice, feel free to contact our team at Anchor Group.
In fact, we pride ourselves on responsiveness so here is the cell phone number of Caleb, one of our NetSuite consultants!
Phone: (608) 553 - 1983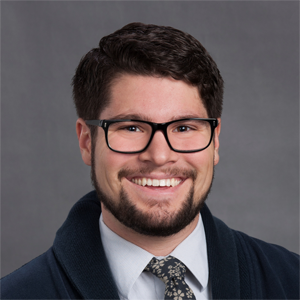 Rates starting as low as $120/hr for NetSuite implementations, consulting, training, and complex NetSuite development. One of the most affordable United States based NetSuite partners on the market.