Discover the Customer Portal functionality available through Advanced Entity Portals! Advanced Entity Portals for NetSuite uses a responsive design that works on any device. Your customers can log in on their mobile phones, tablet, or desktop, and see all relevant information!
Fully Customizable View
The customer portal is fully customizable! Depending on how you plan to leverage the portal, you can add or remove tabs and sections as needed.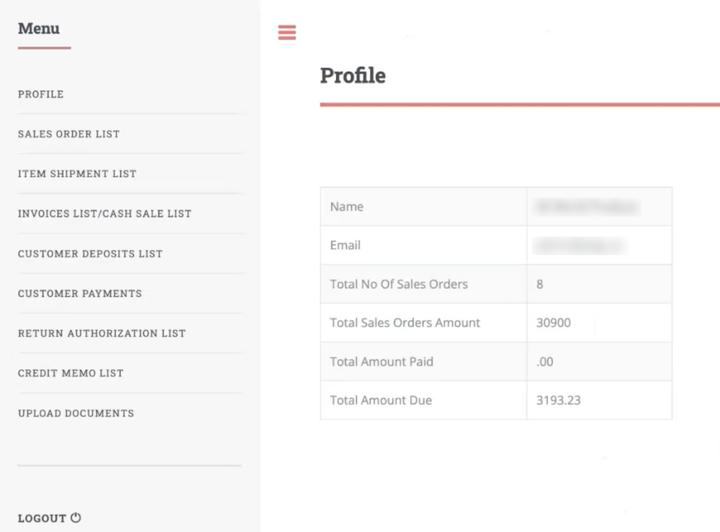 Share Information
Customers can click through the different tabs to view sales orders, item shipment information, invoices, payments, and more! On each page, customers can click in and view the details of sales orders, item shipments, etc. respectively.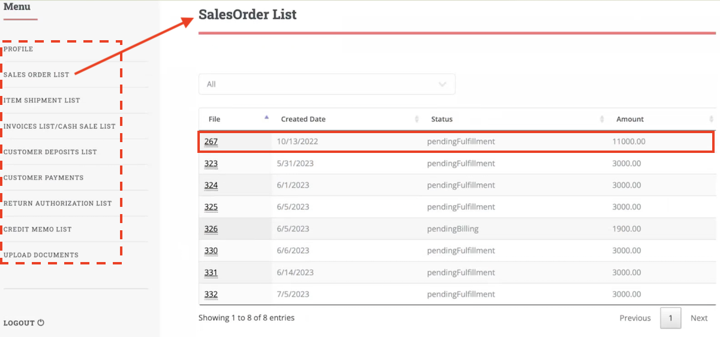 Accept Customer Payments
Customers can make payments right from the portal if you have payments set up. When a customer clicks 'make a payment,' it creates a customer payment within NetSuite.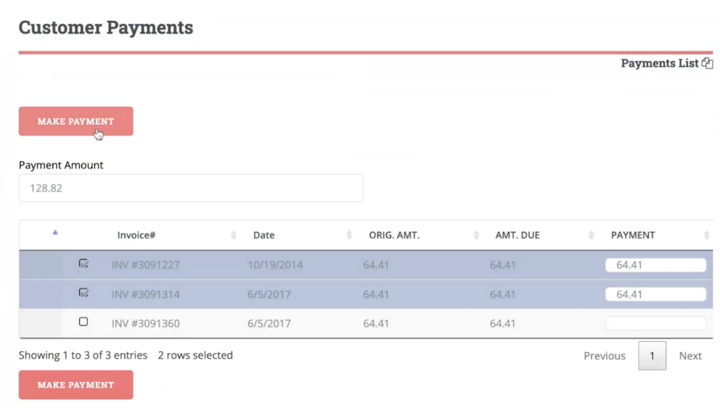 If you have a payment processing profile set up within NetSuite, it automatically takes that payment processing profile and processes the payment if you use something like Stripe and need a custom integration, that can also be done.
Document Collaboration
The customer portal also comes with document management integrated into it. Customers can drag and drop documents to upload them.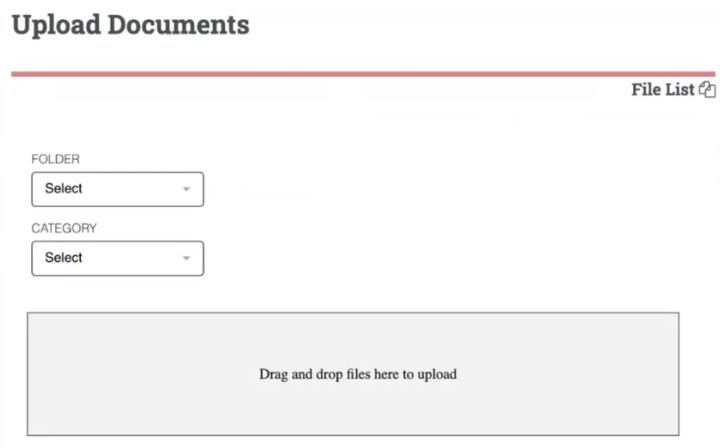 Customers can also view a full list of documents they have uploaded or that you have surfaced for that customer by clicking on the File List option in the upper-right-hand corner of the screen.
Familiar UI for NetSuite Users
If you or your clients have used the SuiteCommerce customer portal before, you will find this very familiar. The design for Advanced Entity Portals was based on the SuiteCommerce My Account portal design. It can be added to, changed, and branded according to your company's colors and logo!
Speaking of ecommerce portals, check out this CPQ for NetSuite that can be integrated with Advanced Entity Portals! By integrating these solutions, you can provide ecommerce functionality that allows your customers to configure products for purchase without needing a SuiteCommerce site!
VIDEO: Intro to Advanced Entity Portals for NetSuite
Don't have Advanced Entity Portals?
---
The functionality outlined in this article is made available through the Advanced Entity Portals solution for NetSuite. Interested in learning more about the portal, including the Vendor Portal and Employee Portal functionality? Check it out!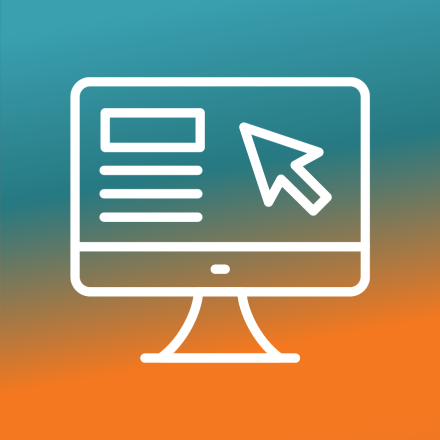 About Advanced Entity Portals for NetSuite
---
Oracle NetSuite Alliance Partner
Hopefully, this post gives you something to work with while trying to understand NetSuite and what it can do for your business. If you have any questions about this solution or NetSuite in general, feel free to contact our team at Anchor Group! As a Certified Oracle NetSuite Alliance Partner, we're equipped and ready to help with any NetSuite Project or Question you might have!