NetSuite is ranked as the best—and biggest—cloud ERP software on the market. Are you sure you're ready to go alone? A NetSuite partner can help your business make the most of the platform.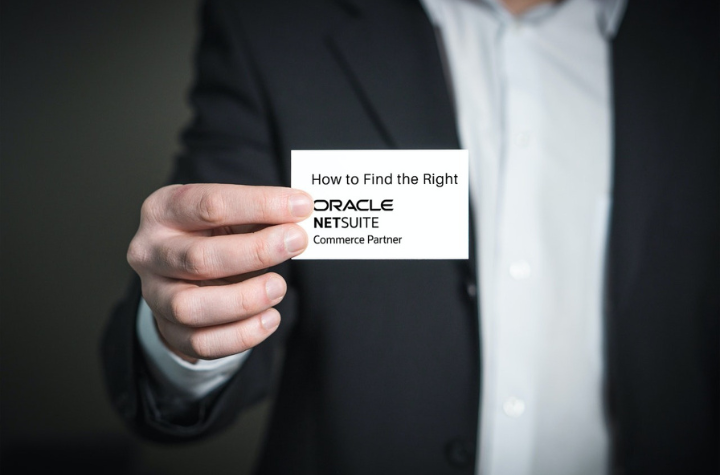 Why use NetSuite—the #1 Cloud ERP Software?
If you're reading this blog post, you're probably already aware of the powerful advantage Oracle's NetSuite can bring to your growing business. NetSuite has all the features you need for your company to thrive.
The modern company is built on data. NetSuite seamlessly integrates your corporate data to streamline inventory management, accounting, and all your business processes.
The modern company is distinct. On top of a spectrum of native functionality, NetSuite delivers a platform that is flexible, customizable, and able to adapt to your unique needs.
The modern company is growing. As your business expands, NetSuite will keep up with you. Add new users and features with ease.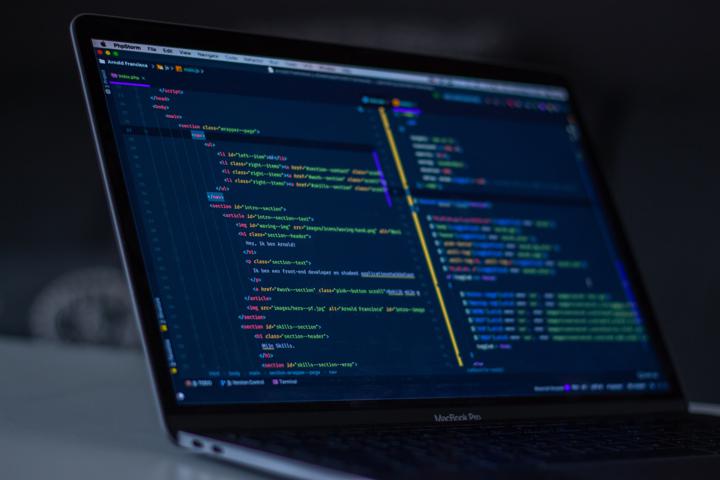 Bigger is Better—But Also More Complex
SuiteCommerce. Advanced PDF. SuiteScript.
It should come as no surprise that making the most of a powerful tool like NetSuite requires serious technical knowledge and expertise. While all of your employees will be able to interface with NetSuite and use it to boost their productivity, you will want the help of NetSuite Certified developers to implement the software and customize its capabilities to fit your business needs.
When it comes to making the most of NetSuite, what are your options?
1. Rely on SuiteAnswers and SuiteSupport
While NetSuite does offer an assistance program in the form of SuiteSupport, this option can be far from ideal. Because of the large volume of NetSuite customers who rely on SuiteSupport, turnaround times can be quite long since you're competing with so many other clients. As Ahmit Prabhu writes:
"The

most common issue

with NetSuite is its support policy. Although,

I advocate NetSuite as a Product,

I am a critic of their support policy. You might be a silver, gold or platinum support customer, the way queries get handled is really not up to the expectation and for the amount you pay for the support, it is not what you would expect."
If you've got more of a DIY spirit, SuiteAnswers is the resource of choice for problems you might be able to solve yourself. However, it can often seem like finding the right answer in SuiteAnswers is a whole field of expertise in and of itself! In fact, it can be hard to make much use of SuiteAnswers unless you're a developer yourself.
2. In-house NetSuite Developers
As an alternative to the long wait times of SuiteSupport, your company might chose to employ your own full-time NetSuite specialist. If you've got the budget and you can find the talent, this option definitely has advantages over NetSuite's built-in support.
Unfortunately, for a small to midsize business, the cost of employing your own NetSuite developer can be prohibitive. Plus, because of NetSuite's scope and complexity, it can be hard, if not impossible, for any single developer to be an expert in all the platform's vast—and growing—arsenal of capabilities.
Because of this, you might need to employ several developers to cover all your bases, making this option even less feasible for a company that's trying to focus on core operations and operate as efficiently as possible.
3. Find a NetSuite Partner You Can Trust
Outsourcing to a skilled team of contractors may be your best option. A good NetSuite partner will bring access to a whole team of developers with a varied set of experience and a broad range of expertise.
Your contractors won't require training and can start work immediately. NetSuite partners have worked with many other businesses to design solutions, and the expertise they have already gained will translate into faster and better solutions for you.
A NetSuite partner will be able to respond to your needs quickly and flexibly, and you won't get bogged down waiting for help. You'll only pay for what you need, and many contractors have flexible pricing plans that can be tailored to your business.
Best of all, most NetSuite partners are smaller and offer more personal interaction than SuiteSupport. You can know that you're working with real people who take your concerns seriously, and who will come to know your business operations intimately.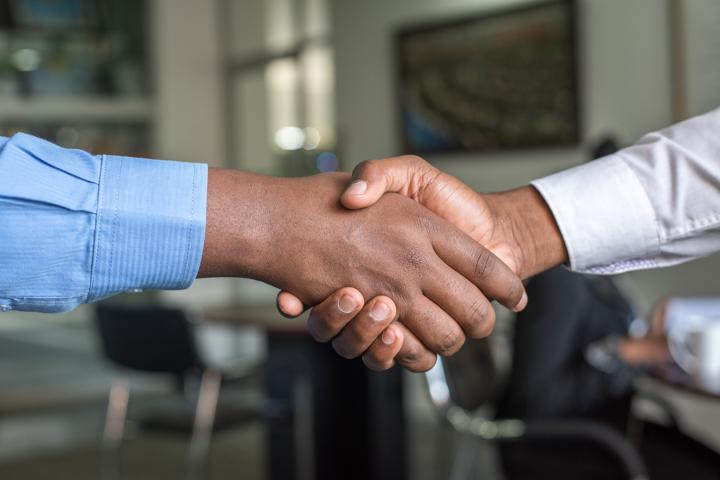 VIDEO: NetSuite Partner Options
Before we dive into the details of how to choose the right NetSuite Partner... it's important that you understand all of the different NetSuite Partner Options that are available to you. Here is a short video which nicely summarizes the different NetSuite Partner Options, outlines the primary differences between their service offerings, and even identifies some trusted partners that you may want to consider working with:
Anchor Group is proud to be certified as both an Oracle NetSuite Alliance Partner, and as an Oracle NetSuite Commerce Partner. Our team of NetSuite Consultants and Developers is equipped to handle all kinds of NetSuite and SuiteCommerce projects, large or small, from implementation projects to customizations and ongoing support!
While Anchor Group is not a NetSuite Solution Provider, still feel free to contact us with any questions you might have about purchasing NetSuite, or adding on new modules. Even though we don't sell NetSuite solutions, we can still offer consulting advice on what modules you might need, and when a customization or extension may be a budget-friendly alternative. Plus, we have a large network of connections in the world of NetSuite, so we can put you in touch with other NetSuite professionals if they will be able to better meet your needs than we can.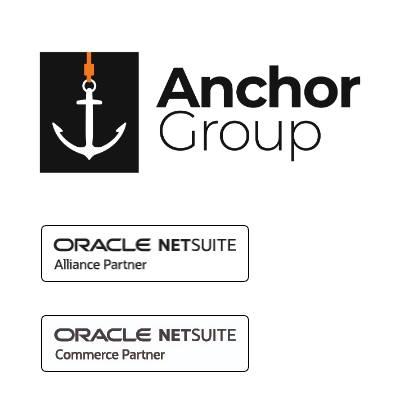 Choosing the Right NetSuite Partner
How can you be sure you've found the right team to work with your company? There are a few key things to consider, which we've outlined here in the form of a few questions that you might want to ask a potential NetSuite Partner:
How big is your team? What NetSuite certifications do your consultants hold?
While a small team should never be underestimated, you do want to be able to count on your NetSuite partner to be a source of expertise and experience. As mentioned before, one developer can't go it alone, and having a team of developers at your disposal means better coverage of knowledge. You'll benefit from a team of specialized experts who, collectively, have all of the NetSuite certifications and know their way around the software.
Can you help with implementation and customization?
Some NetSuite consultants may only be able to help with development and customization, while others may specialize in implementation. Make sure you know what you need, and find out what your partner can provide.
Will you provide a dedicated point person for support?
One benefit of a smaller team is more personalized attention. A giant consulting firm may have depth of expertise, but you can be left feeling somewhat anonymous and lost in the crowd if your queries are always handled by a different person. A good partner will come to know the ins and outs of your business, have a reliable point of communication, and be able to interpret your needs based on a shared history of cooperation.
Where is your team located? What are your business hours?
Many consulting firms are located overseas, but if you are a US based company, there is a real benefit to finding a local NetSuite partner in the US. Minimal time zone differences mean your questions can be addressed right away, and phone calls are more feasible. A partner in the US is more likely to be familiar with issues specific to your region.
Finally, clear communication is always important, but especially so when it comes to working with outsourced consultants. You don't want anything to get lost in translation! The best partners will not just provide literal answers to your questions, but will be able to interpret your needs and design unexpected solutions that get to the heart of the task at hand.
How can you help train our staff?
Beyond configuring and customizing your platform, you may want a partner who can help you become more confident NetSuite users. Even if you aren't a developer, every employee stands to gain by learning more about NetSuite. Here is a rundown of some of the options for training.
Have you worked with many previous clients? What kinds of projects have you helped them with?
Ultimately, you want to know what kind of work your partner has done in the past, and how well they will work with you. While you may not be able to ask about specific clients, it is a good idea to find out what kind of solutions and issues your consultants have handled. Even better would be to know former client feedback, if available.
Why should you choose Anchor Group?
Anchor Group is a dedicated team of NetSuite consultants who have worked with dozens of clients to implement hundreds of solutions. Ranked as one of the top IT service agencies in Wisconsin, we work with clients to provide state of the art solutions with a personalized approach.
We are one of the few United States based organizations specializing in SuiteCommerce Advanced, and all NetSuite Certifications are held by at least one member of our expert team. Our training course can help your employees get a head start on learning the ins and outs of NetSuite, and we're here to support you every step of the way.
When you work with Anchor Group, you won't get lost in the crowd. Your success is our success! We're here to get to know you and your business so you can make the most of NetSuite. Please reach out to us to find out how we can help you succeed!
---
Hopefully, this post gives you something to work with while trying to understand NetSuite and what it can do for your business. If you have any questions and want some free consulting advice, feel free to contact our team at Anchor Group.