Tips For Accountants, Supply Chain, Marketing, & C-Suite
NetSuite ERP requires management if you want to keep the data clean. Bookkeeping services are one way to help you keep your accounting data clean, but what about the rest of your ERP data. This article gives four NetSuite roles methods to help keep their data clean to properly perform their role.
There are tips for accountants, supply chain, marketing, and C-Suite. Take a look at the video below to improve your NetSuite instance.
Outline of NetSuite Data Integrity Tips (Video):
Accountant NetSuite Integrity Tip (Timestamp 0:13)
Supply Chain Data Integrity Tip for Warehouse (Timestamp 0:51)
Marketing Email Data (Timestamp 1:20)
C Suite NetSuite Reporting (Timestamp 1:47)
Accountant Tip: Roles and Permissions

Accountants deal with data cleanup everyday to make sure all the numbers are accurate. Sometimes, this type of clean up becomes time intensive on a daily, weekly, or monthly basis. This is especially true when tax season comes around. For large organizations, having clean data ensures they optimize their taxes to become the most profitable.

NetSuite Roles and Permissions are accountants best friend. They allow for restrictions to data they touch on a daily basis. Ensuring employees only have access to edit data that is essential to their job helps keep unnecessary hands out of the pot. NetSuite administrators can help customize roles and permissions to get the right people the proper access without giving them too much access.

Additionally, accountants should know that fields can be auto-populated and even disabled for editing purposes (view only but auto-populated). NetSuite fields can be auto-populated using either workflows or SuiteScript. Get in touch with a NetSuite developer at Anchor Group to help implement this solution.



NetSuite Supply Chain: Bar codes
Warehouses can become disorganized if the path to least resistance is organization. Warehouse employees do their best to follow protocol, but laziness does come into play as well as human error. If your company utilizes bins to move product from one location to another in your organization (i.e. one side of your company compound to another), it's easiest for employees to have to simply scan items rather than manually enter a transfer of items in a computer. RF Smart for NetSuite is one of many resources that make this process much easier.


NetSuite Email Marketing Data: Email Validations
A key component to every marketing team is email marketing. Since all the customer data (i.e. leads and prospects) live in NetSuite, you can have email marketing automations in place using the data.
Email validation is necessary to ensure that your emails are getting to their target. You can export all customer data via a CSV export and import it into an email validator (an example is NeverBounce) to confirm that all the emails are valid. Then, if there are any that are incorrect you can either manually update the customer records or CSV import the updated emails.
NetSuite C Suite Reporting: Architecture and SuiteAnalytics
Proper NetSuite architecture is the foundation to reporting. If you expect to get a unique report, you need to not only have clean data, but you need the architecture to support it. NetSuite is highly customizable for each industry or business and it is typically implemented using industry standard methods. However, you may want a non-standard report. If you are having troubles getting the report to show what you need, talk to a NetSuite consultant to see what you might be missing in your architecture.
If you are not aware of SuiteAnalytics yet, you should check it out! This link is a detailed article that takes you through a case study of NetSuite analytics. It gives you context in the sample and will guide you through the process.
---
About Us:
Anchor Group NetSuite Consultants and Developers is a firm that solely specializes in Oracle NetSuite solutions. Expert functional consultants and developers that will help you formulate and implement strategic automation in the platform.
Based out of Madison, Wisconsin...
Anchor Group implements NetSuite solutions including NetSuite's flagship ecommerce platform, SuiteCommerce Advanced.
Check out NetSuite promotions by Anchor Group for this month. You can also check out our customizations that are featured on this App store.
---
Hopefully, this post gives you something to work with while trying to understand NetSuite and what it can do for your business. If you have any questions and want some free consulting advice, feel free to contact our team at Anchor Group.
In fact, we pride ourselves on responsiveness so here is the cell phone number of Caleb, one of our NetSuite consultants!
Phone: (608) 553 - 1983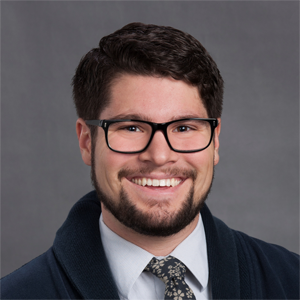 Rates starting as low as $120/hr for NetSuite implementations, consulting, training, and complex NetSuite development. One of the most affordable United States based NetSuite partners on the market.