How to Maximize your Website
Every business owner needs customers. During Covid 19, businesses quickly found out how important a web store is to increasing sales. The effectiveness of your website is key to exploding your business. Typical day-to-day business operations are demanding enough on your resources. While powerful, the internet can be difficult to manage. Technical experience coupled with artistic understanding are necessary to manage a sensational website. Today's fickle economy necessitates frequent maintenance of a website which is expensive. A good business partner will be there to take care of every bug in your website.
Understanding Your Business Needs
The ideal NetSuite partner understands your business in detail regardless of size or industry. No consultancy will know your business as well as you do. However, a quality partner will have experience with a wide range of companies. This adds value to your business since they have seen how other companies are successfully jumping hurdles you may be facing.
Fast Response Times
Most consultants work on their schedule, but the internet runs all the time. When the day ends in New York, it is beginning in New Delhi. It is vitally important that your website runs seamlessly around the clock, and any bugs are ironed out quickly. The ideal NetSuite partner provides quick solutions – ideally within 24 hours. The best firms will give out their personal cell phone to make sure you can contract them in an emergency.
Certified in All Areas of NetSuite
NetSuite has become increasingly complex with each version update. There are seven official certifications awarded for expertise in various areas of NetSuite. The best partner will have employees holding all seven. That way, there is always an expert available.
Provides Custom Solutions
Each NetSuite instance is different. A website's design is key to acquiring the most customers to your website. A good partner can create custom solutions to accommodate any business need.
Inexpensive
Quality work usually costs. Conversely, one should expect a compromise in quality and understanding from partners charging under $120/hr. Most United States based firms have hourly rates between $120 - $180 per hour for NetSuite and SuiteCommerce work. The challenging part to SuiteCommerce is that developers need to be well versed in NetSuite too. When going with companies with lower rates, be aware that they might not understand the NetSuite impact.
Builds your Independence
A quality NetSuite partner will educate your employees to limit your dependence on them. It is rare, but very valuable to find a partner that provides resources to assist in training your employees so your business can manage its IT systems independently. Resources to look for include free online course content, example demo videos with 'how to' course content, and personalized training to get your employees started.
---
Hopefully, this post gives you something to work with while trying to understand NetSuite and what it can do for your business. If you have any questions and want some free consulting advice, feel free to contact our team at Anchor Group.
In fact, we pride ourselves on responsiveness so here is the cell phone number of Caleb, one of our NetSuite consultants!
Phone: (608) 553 - 1983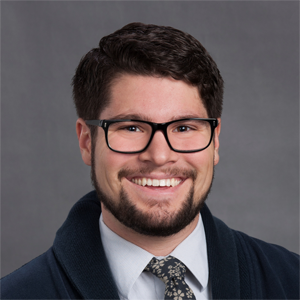 Rates starting as low as $120/hr for NetSuite implementations, consulting, training, and complex NetSuite development. One of the most affordable United States based NetSuite partners on the market.