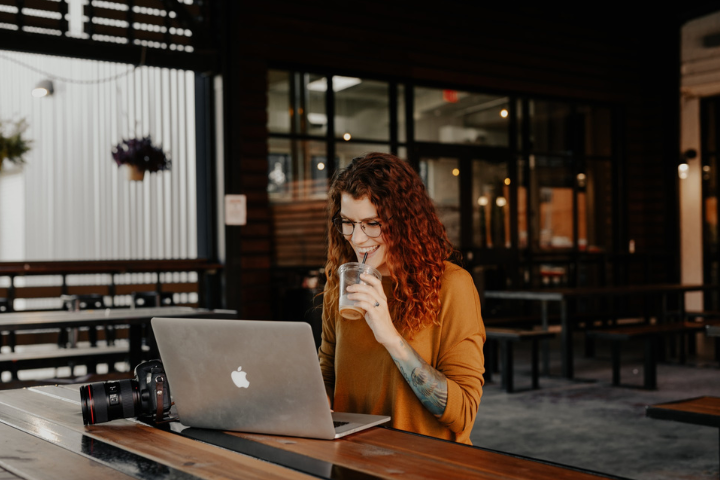 SuiteCommerce Advanced and Magento Commerce are both well-known and well-built e-commerce solutions for businesses looking to grow their online presence. To help you discover which solution is the better option for your company, I want to explain the similarities and differences between these two solutions and highlight some of the primary strengths and weaknesses of each.
While it may be possible to say which program is objectively "better" by analyzing typical metrics like the number of features, user-friendliness, pricing, etc. it is always important to remember that you are not looking for the best solution in existence. Instead, you are looking for a solution that does the best job meeting your company's needs, and that isn't always the leading tech.
1. Platform Similarities
Certain capabilities should be found in any good ecommerce solution. Since both SuiteCommerce Advanced and Magento Commerce are high-quality ecommerce solutions, they offer the following features:
B2C Customer Accounts - For B2C customers, SuiteCommerce Advanced and Magento Commerce both include address book management tools, as well as the ability to check order status/history. For B2B customers, both products allow buyers to manage quotes, place orders from personalized catalogs, make payments online, and view outstanding fees and/or credit.
Business Analytics - Both SuiteCommerce Advanced and Magento Commerce include a 360-degree view of your business that provides insight into your business operations, complete with dashboards and reports for quickly viewing and understanding data. Since you have NetSuite available to you if you use SuiteCommerce, you have access to their most advanced reporting and analytical tools used by enterprise-level companies across the world. If you are connecting Magento to NetSuite, you will of course be able to do this as well. At the very least, you will want to utilize NetSuite with your omnichannel ecommerce solution.
Global Business Tools - Both SuiteCommerce Advanced and Magento Commerce support multiple languages, process various currencies, include tax & VAT tools, allow international shipping, and consolidate multi-subsidiary management and reporting in the same platform.
Support - Both products also have many helpful resources. For each, some general help resources are available publicly (example: Magento's Resource Library), while more personalized help resources are available to anyone willing to put some money into capitalizing on their e-commerce program (example: Anchor Group NetSuite Consultants and Developers).
If you are currently exploring e-commerce solutions other than SuiteCommerce Advanced and Magento, it would be a good idea to make a note of this list and check to see if the other e-commerce solutions that you are considering include these basics. If a solution you are considering misses one of these capabilities, you might want to cross it off of your list.
2. Customization
Both programs are based on a modern technology stack that utilizes popular standards and supports industry frameworks.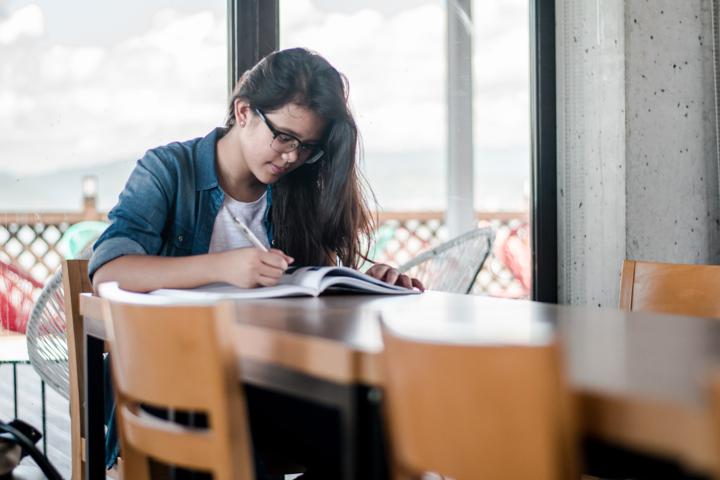 SuiteCommerce Advanced
In the past year, NetSuite has added a powerful library of code called "Extensibility API" which allows developers to pull NetSuite managed functions and insert them into their Custom Extensions. This is one of the best libraries for developers in the eCommerce space because of the amount of connected NetSuite data that is available.
Pro: Since all your ERP data can be surfaced, it has the best customer center portal available.
Con: None that I am aware of.
If there is a feature you need that is not included within SuiteCommerce Advanced, external applications can also be integrated to meet your needs. SuiteCommerce Advanced has many customization features available by NetSuite app stores that expand it's "My Account" features.
Magento Commerce
When it comes to making customizations and adding/removing functionality, Magento Commerce uses a modular codebase. You can also integrate Magento with third-party applications. However, using too many customizations and apps, combined with Magento's required monthly security patching can greatly increase monthly maintenance costs for your e-commerce site.
Pro: Customization through a modular code base and third-party apps.
Con: Magento does require monthly security patching which increases maintenance costs.
While most of these changes need to be made manually, there is an option to automate certain Magento actions. Overall, customization is a bit more difficult within Magento than it is within SuiteCommerce Advanced.
Customization Summary
While both programs have a similar foundation, the ways of meeting the more specific needs of customers differ. SuiteCommerce Advanced includes a large selection of popular features and uses add-on modules to meet more specific customer needs, leaving the highly-detailed customizations to developers. You will want to engage with a SuiteCommerce implementation partner to identify all the features. NetSuite only has a handful that they have made, but there are loads of features made by partners. Magento Commerce is similar and will require a developer to get your website to the point that it is effectively utilizing features and keeping them from breaking. Both SuiteCommerce Advanced and Magento are version locking meaning that they are not managed for upgrading. This is ideal for customization since it means that an upgrade to either platform won't cause customization to break unexpectedly.
3. SEO and Marketing
While both programs include SEO and Marketing tools that benefit the business in the long run, one is more SEO and Marketing friendly from the start, while the other takes more time to implement.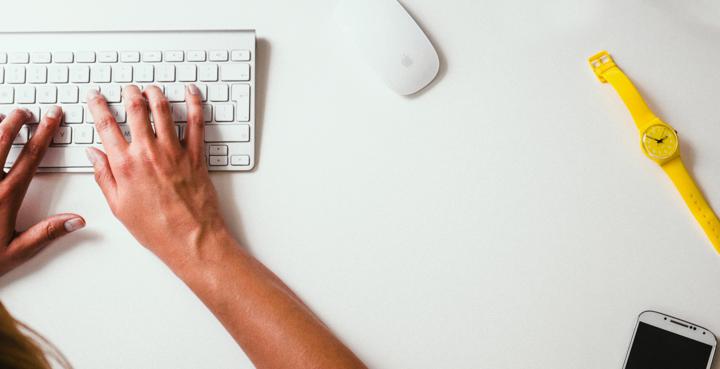 SuiteCommerce Advanced
SEO and Marketing tools including headings, meta tags, titles, and custom URL-links make this program effective from the start. SuiteCommerce Advanced is also seamlessly integrated with the NetSuite Bronto Marketing platform which includes the marketing tools needed to create a personalized customer experience across various channels. You can also automate the data integrity of your SEO data inside of NetSuite using a simple feature built by SuiteMarkets.
Pro: Great out-of-the-box functionality, with the option to add on even more SEO and marketing performance through integrations and NetSuite Bronto Marketing.
Con: None that I am aware of at this point in time.
Between the native SEO/marketing features, possible customizations, app integrations, and the option to utilize the NetSuite Bronto Marketing Platform, this solution is sure to meet your business marketing needs.
Magento Commerce
This program is simply less SEO friendly from the start, even though it automatically generates a Google sitemap and allows URL rewrites. Regarding marketing tools, the effective use of the wide variety of provided capabilities requires substantial time and effort to coordinate before reaping benefits.
Pro: Add-ons can be used to expand upon Magento's native features.
Con: Less user-friendly out-of-the-box than SuiteCommerce Advanced SEO and marketing tools.
A large number of native SEO and Marketing tools can be greatly beneficial to large enterprises. However, for mid-level companies still scaling their business, these options will likely be overly complicated. It is also important to keep in mind that your company will be paying for a large number of Magento SEO and Marketing tools whether or not you actually use them. This can be an unnecessary cost for mid-sized companies.
SEO and Marketing Conclusion
In short, while both programs include good marketing tools, my initial impression is that the SEO and Marketing tools of SuiteCommerce Advanced are effective and user-friendly from the start, while the SEO and Marketing tools included in Magento Commerce are harder to coordinate effectively. Sometimes less really is more.
4. Company Size and Scalability
We are all ambitious and want our companies to succeed. But, the size of a company does not always equal the success of a company: a country-boho boutique will never need the same number of e-commerce management features that a globally operating retail enterprise needs. Therefore, you need to keep your company model in mind when deciding on an e-commerce solution.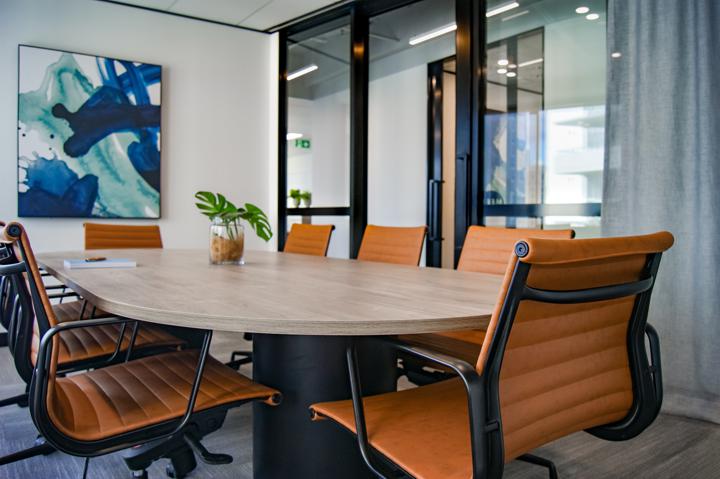 SuiteCommerce Advanced
The scalable nature of SuiteCommerce Advanced allows you to implement it depending on the size of your company, as well as your scope of operations. This solution tends to fit mid-sized to enterprise-level companies best, with scalable features including supporting multiple languages, currencies, taxes/ VAT, international shipping prices, customs documentation, and easy consolidation of multi-subsidiary reporting.
Pro: Best for enterprise and mid-market. Good options for smaller emerging companies looking to grow to mid-size. Ideal for companies that have NetSuite as their ERP.
Con: Doesn't cater to companies with revenue under $10 million.
In short, if your business is scaling anywhere from mid-sized to enterprise-level, SuiteCommerce Advanced has the features you need.
Magento Commerce
While Magento Commerce is a great option for mid-sized companies and large enterprises, it can be over complicated for smaller stores. A surplus of features which come in quite handy for bigger operations can be left underutilized by smaller companies, and surplus features may even hinder small company operations due to the unnecessary complexity.
Pro: Good for enterprise-level operations.
Con: Tiered structure makes the program less flexible and therefore less equipped to scale with your business operations.
While Magento Commerce does offer a free version with a limited collection of features that better fits a small company, it is important to keep the long term in mind. If you do not anticipate your company growing to be a medium-large enterprise, Magento Commerce might not be the right choice for you.
Company Size Summary
In general, SuiteCommerce Advanced is better for large companies expanding towards enterprises, while Magento tends to be better for mid-sized companies that don't plan to utilize NetSuite. If a company wants to use NetSuite as its ERP, it makes the most sense to keep all software in a single solution by using SuiteCommerce as the preferred ecommerce solution.
Business Management Software
Depending on what ERP system or company management software you plan to utilize, one e-commerce solution may fit your company better than the other.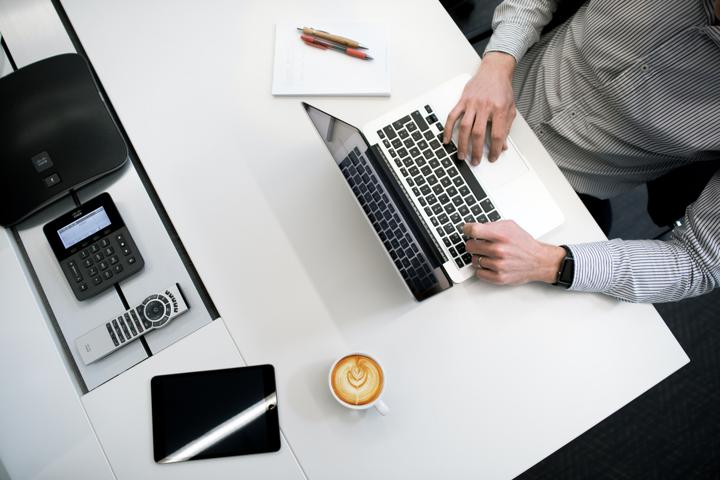 SuiteCommerce Advanced
If your business is already using other NetSuite products, SuiteCommerce Advanced is definitely the way to go. The seamless native integration between NetSuite modules means that your team doesn't waste time transferring data between various programs, and managers from different branches of your company can all see the same version of the truth. However, if your company is not using NetSuite and has no intention of doing so, SuiteCommerce Advanced won't have the framework it needs to build upon.
Pro: Works seamlessly with other NetSuite modules as one unified system.
Con: Dependent on NetSuite ERP.
If your company does not use NetSuite, you should first consider whether it would be beneficial to switch from your current business management solution to NetSuite. Changing so much about your company might seem extreme as you look to implement ecommerce solutions, but it is important to keep the long term in mind.
Magento Commerce
As a product by Adobe, Magento Commerce works well in tandem with many other programs, but it is not directly tied to a particular family of business management software solutions. If your company has already considered NetSuite products and decided that they are not for you, Magento would be a very good option to implement.
Pro: Can be used alongside many programs.
Con: Not directly integrated with a family of business management software solutions.
While Magento Commerce can be used alongside many programs, be sure to keep in mind that this flexibility is not without cost, as Magento lacks that seamless integration between the various parts of your business management process.
Business Management Software Conclusion
If your company already uses NetSuite ERP, or if operational efficiency is a key part of your business' strategy, then SuiteCommerce Advanced pre-integrated with NetSuite is the way to go. When we say "pre-integrated" it means you don't have to spend time configuring mapping to the ERP through a custom integration or integrator platform. However, if you have another business management solution that works well for your company and has high performance related to scalability, then Magento Commerce is a good option.
.
VIDEO: SCA vs. Magento Key Takeaways
"Which e-commerce solution should I use, SuiteCommerce Advanced or Magento Commerce?" There really is no straight answer here. But there is a method for finding the right answer!
First, both of these solutions include the basic capabilities that should be included in any good e-commerce solution.
Second, think about which features matter most when there are differences between the solutions.
SuiteCommerce Advanced is more customizable and scaleable through add-on elements, while Magento Commerce is initially more complex, and is tiered in its functionality. SuiteCommerce Advanced is initially more SEO and marketing-friendly (with the option of integrating with the Bronto Marketing Platform to gain more features). On the other hand, Magento Commerce has a large selection of native SEO and marketing tools, but they are more difficult to manage initially. SuiteCommerce Advanced fits emerging mid-sized to enterprise-level companies and is highly scalable, while Magento Commerce is built more towards enterprise-level uses, with slightly more limited scalability. Also remember that SuiteCommerce Advanced is already integrated with NetSuite ERP, it is seamless. On the other hand, Magento Commerce can be used with any business management software, but the integration is not seamless.
Both SuiteCommerce Advanced and Magento Commerce offer any company the basic components required of a good e-commerce solution, but the unique features of each require the consideration of your specific company's needs and situation.
Since SuiteCommerce was built on an ERP system, accounting practices and data processing were always part of the solution. On the other hand, Magento requires more third-party extensions and development support to match SuiteCommerce with regards to accounting. When comparing scalability, both solutions provide a similar benefit and are able to grow well with your business. Since the latest updates to SuiteCommerce configuration, extension manager, and website setup, the implementation time of SuiteCommerce has been drastically reduced and can be accomplished within a few weeks for a basic implementation. Magento does have competitive subscription pricing, but the IT development costs may exceed that of SuiteCommerce.
Overall, if you are using NetSuite as an ERP platform, SuiteCommerce is a no brainer.
---
Hopefully, this post gives you something to work with while trying to understand NetSuite and what it can do for your business. If you have any questions and want some free consulting advice, feel free to contact our team at Anchor Group.