Finding the best resources with quality NetSuite content can be hard to find. If you don't have NetSuite yet, it is important to do your research on the product to see what it can do. In my opinion, it is one of the best Cloud ERP systems available because of the few limitations it has. There are a lot of blogs that give a nice high level approach to answering your questions on general NetSuite capabilities. However, if you already have the ERP software, then you probably need blogs that tend to be more technical. This list ranks the best NetSuite blogs to follow while considering the technical need and high level understanding of the software.
---
This is a bold statement linking the best blog to a single contributor's articles. But he posts frequent content that is very applicable to business's. Marty has been in the NetSuite space for over 20 years and has seen the software develop into what it is today. He has been able to release technical blogs that are perfect for your NetSuite administrator to follow. They are generally not a high level style of writing which means they aren't designed for stakeholders browsing the software. Once you get the software, you need dense content to answer detailed questions. This deserves an A+ for how frequently they produce useful technical information.
This isn't really a blog, but getting training on how to accomplish tasks in NetSuite by video is an excellent way to troubleshoot/learn. If you haven't noticed yet, getting free video content for NetSuite training is nearly impossible. Having a voice guide you through the tasks you are trying to complete is incredibly helpful. These free lessons have practical assignments associated with them to make them really easy to apply the information to your system. This course is still in development so its hard to give it an A+. It still has some amazing insights and demos to get new users up to speed. Especially for new employees that are hired to a company that use NetSuite. Since it is not quite complete at the time of this post, it will have to be rated as an A- for the time being.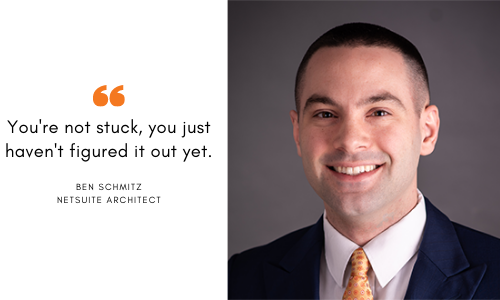 Of course NetSuite has a blog, but it is definitely not a technical resource. It's much better for people looking to purchase NetSuite and discover its general capabilities. This blog focuses on success stories and how the software was applied to the business practices. It doesn't get into the weeds on the technical information, but is a great resource for CFO's to read about how others are using it. For people looking to get NetSuite, this blog is easily an A+ for it's sales content. It lacks on the technical information which is in high demand. For this reason, this blog is graded at B+.
Many NetSuite users have purchased additional modules to enhance their NetSuite environment. One of the most popular modules is the booming SuiteCommerce platform. This is truly an amazing platform since it sits right on top of NetSuite without a need for an integration. All the data in NetSuite is accessible for the front end (ecommerce website). NetSuite contributes to this blog and is a reference that EVERY SuiteCommerce developer actively uses. It's easy to search and has great content specific for SuiteCommerce. This would easily be on the number 1 spot if it wasn't as specialized of a topic on NetSuite. It's an A+ for SuiteCommerce, but needs to sit as a B for overall NetSuite blogs because it is only applicable for SuiteCommerce users.
Anderson Frank is one of the largest recruiters in the NetSuite space. Since they are so large, they are also one of the most expensive options for quality US based contract work. There are others like Empiric that don't add as high of a margin and find the same candidates. However, Anderson Frank does have a good blog with solid data they run every year on salaries of people skilled in NetSuite. If you are a business, this information is important because eventually you will need to hire someone with NetSuite knowledge (or train someone in your company and need to pay them market value). Either a Partner, contractor, or full time employee will be needed along the way. It's a small pool and can be challenging to find people which is why this company exists.
I have mixed feelings about Anderson Frank and that is a common feedback I get from most developers and consultants that work with them. They have a very good blog when it comes to hiring practices in NetSuite which is why they are on this list. Overall, they are graded as a C+ because they don't have the best content for anything other than hiring NetSuite professionals.
Published March 20, 2020
---
Hopefully, this short post gives you something to work with while trying to understand NetSuite and what it can do for your business. If you have any questions and want some free consulting advice, feel free to contact our team at Anchor Group.
In fact, we pride ourselves on responsiveness so here is the cell phone number of Caleb, one of our NetSuite consultants!
Phone: (608) 553 - 1983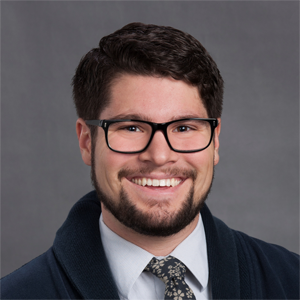 Rates starting as low as $120/hr for NetSuite implementations, consulting, training, and complex NetSuite development. One of the most affordable United States based NetSuite partners on the market.